Caring people
close to home.
When an acute mental, behavioral, or psychiatric issue disrupts daily life, know that you can turn to Creekside Behavioral Health. Mental Health is our only specialty. With this focus, we provide a full continuum of care including assessment, diagnosis, rapid stabilization and ongoing care and support. Inpatient and outpatient options for care at Creekside Behavioral Health provide a place of hope and healing as we provide 24/7 care with physician supervision, medication management, and group therapy, seven days a week.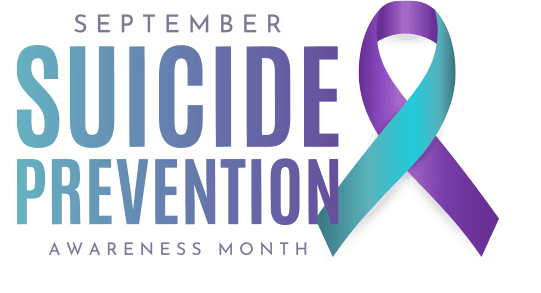 We all need to work to help prevent suicide. What you can you do? Destigmatize the topic. Talk about it. Know the risk factors. Know what to watch for and know who to call.
For immediate help, dial 9-8-8 for the Suicide & Crisis Lifeline. This National Lifeline provides 24/7, free and confidential support for those in distress. 
Acute Care
Our short-term Acute Inpatient Psychiatric Program caters to individualized treatment for patients who are adolescents (9+), adults, and senior adults. These patients may need inpatient care due to psychiatric or behavioral issues related to mental health disorders including depression, bipolar disorder, anxiety, and others.
Day Treatment
This program, also referred to as a Partial Hospitalization Program (PHP), is tailored to individuals with primary psychiatric disorders who require intensive support and structure but do not require overnight or round-the-clock inpatient care. Patients receive treatment at our facility for six hours a day, five days a week, and return home in the evening.
Outpatient Day Treatment
Our Intensive Outpatient Program (IOP), or outpatient day treatment, is designed for individuals who don't require a full-day program but still need further therapeutic stabilization. In this track, individuals only attend three hours a day, allowing greater flexibility to manage other commitments with families, work, or other treatment professionals.
Working with the community and mental health partners.
Creekside Behavioral Health partners with community, non-profit, first responder, and other mental health organizations. Through working with these organizations and community members, we are able to better support and provide services that are specific to the needs of our patients.
We Accept Most Forms
of Insurance
When seeking assistance for mental health concerns, families and individuals are faced with so many decisions. However, financial concerns should not be an additional source of stress. At Creekside Behavioral Health, we strive to alleviate concerns by accepting Medicare, Medicaid, and most commercial insurance plans. If you or a loved one is concerned about the cost of treatment, please contact us. Our team is available to discuss available options and work with you to find a viable solution.
Hear About Creekside From Some Of Our Alumni.
"Nurse Carol is very respectful and nice. She always makes everyone's day better. She is very sweet and treats us like her own children."
--Former Patient
"Mary, my therapist, is one of the best people here. She makes everyone feel welcome. She is funny. She helps everyone. She's always there to talk to you."
--Former Patient
"I was extremely impressed with the staff and the hospital. The nurses and therapists were knowledgeable and kind to the patients. Most importantly, I wanted to recognize the MH techs, especially Omar, Linda, and Jake. They were incredibly busy, but always took the extra time to speak with patients and to cater to their needs (emotionally & physically). Thank you, Creekside, in assisting with my recovery."
--Former Patient
"I wanted to compliment the staff and hospital for their excellent services, medical knowledge, and activities. I have been here twice & gotten my expectations and needs met and exceeded. Thank you so much!"
--Former Patient
"Nurse Carol is very respectful and nice. She always makes everyone's day better. She is very sweet and treats us like her own children."
--Former Patient
"Mary, my therapist, is one of the best people here. She makes everyone feel welcome. She is funny. She helps everyone. She's always there to talk to you."
--Former Patient
"I was extremely impressed with the staff and the hospital. The nurses and therapists were knowledgeable and kind to the patients. Most importantly, I wanted to recognize the MH techs, especially Omar, Linda, and Jake. They were incredibly busy, but always took the extra time to speak with patients and to cater to their needs (emotionally & physically). Thank you, Creekside, in assisting with my recovery."
--Former Patient
"I wanted to compliment the staff and hospital for their excellent services, medical knowledge, and activities. I have been here twice & gotten my expectations and needs met and exceeded. Thank you so much!"
--Former Patient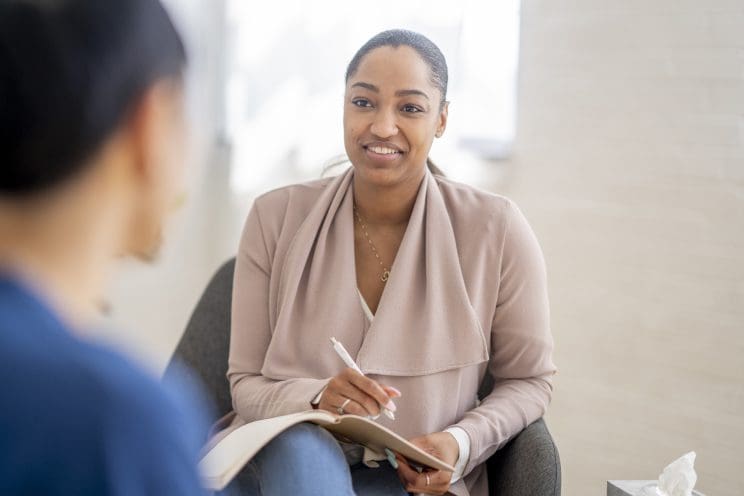 Careers at Creekside Behavioral Health